PLEASE NOTE: 2023 The Turkey Shoot will return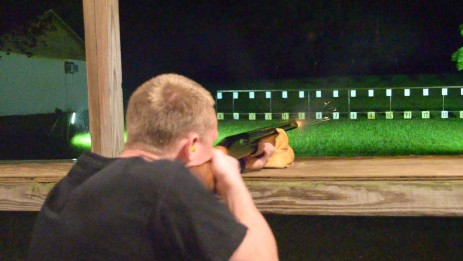 Countdown till the Turkey Shoot
We raised over $1000 during this event. If you would still like to donate click here
Starts at 7:00pm and ends when all flights are sold and shot
The Gorman Turkey Shoot may be the oldest in town. We only have it in the fall / winter time of the year, and the outcome has been great! The flights are reasonably priced, but the reward is big. Your first time showing up, you will be given a number (this is your personal number). You are responsible for your shots and claiming your rewards. We recommend everyone have their own number because this is also the number we draw at the end of the night for the shoot-off. Nightly winners are placed in a box and randomly selected, and the selected winner will be entered in the shoot off at the end of the year. The winner of the shoot off receives one of every item we sold that year. We supply the shells, and we have a house gun if you need one to use.
Rules (more posted on location)
No Scopes




Barrels under 36"




No alcohol




No double shots
Shoot off
Cancellations will be made up at the last Shoot of the year
You must be present to shoot, no stand in allowed
Bring your chairs, bring your warm blankets and on cold nights we will have bonfires
Sign up for our Turkey Shoot mailing list.